To Columbus Food Service Establishments and Tourist Accommodations. that may be experiencing water service problems.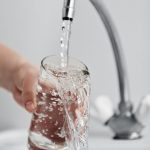 NOTICE to All Food Service Establishments: Water service interruption at a Food Service Establishment is an Imminent Health Hazard. If an interruption of water service exists for 2 or more hours at a Food Service Establishment, the operation must immediately discontinue and the Health Authority must be notified (706) 321-6170. However, establishments may continue to operate under an emergency operation plan that has been approved by the Health Authority prior to the occurrence of the water service interruption.
Please contact the Environmental Health office at the Columbus Department of Public Health (706) 321-6170 if you have any questions.
NOTICE to All Tourist Accommodation Establishments (Hotels, Motels, Bed and Breakfasts, Campgrounds):
Please contact the Environmental Health office at the Columbus Department of Public Health (706) 321-6170 if you experience an interruption of water service