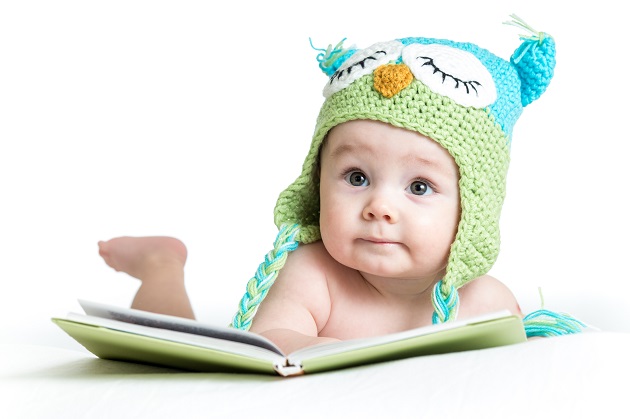 Babies Can't Wait (BCW) is Georgia's Early Intervention Program for Infants and Toddlers from birth to their third birthday who have an established risk of a Developmental Delay due to a diagnosed physical or mental condition. Babies Can't Wait provides the initial Evaluation and Assessment, which is conducted by a qualified team of professionals to determine eligibility and the scope of services and supports needed. Babies Can't Wait also provides Service Coordination to assist families in accessing services, and identifying resources and natural supports in their local communities. The Evaluation and Assessment as well as ongoing Service Coordination is provided at no cost to families.
Babies Can't Wait Brochure Spanish
Who Is Eligible for Babies Can't Wait?
BCW serves children from birth up to their third birthday, regardless of income, who meet one of the following criteria:
Have a diagnosed physical or mental condition which is known to result in a developmental delay, such as blindness, Down syndrome, or Spina Bifida; or
Have a significant developmental delay identified by BCW's qualified team of professionals.
What Services Does BCW Provide?
Multidisciplinary evaluation to determine eligibility and multidisciplinary assessments to determine the scope of services and supports needed.
Service coordination to develop/monitor the Individualized Family Service Plan (IFSP), which assists the family and other professionals in developing a plan to enhance the child's development. Service coordination also connects the family with other community resources, and help transition the child to other programs/resources after the age of three.
The following services and supports may also be available to children and families enrolled in BCW:

Assistive Technology
Family Training and Counseling
Physical Therapy
Special Instruction
Psychological Services
Nutrition Services
Transportation to Services Audiology
Occupational Therapy
Speech and Language Therapy
Social Work Services
Nursing Services
Vision Services
Early Intervention Services through BCW are provided in Natural Environments i.e. places where children live, learn, and play, to increase their opportunities to practice new skills within the family's normal routines and daily activities.
---
Developmental Signs
Here are some signs to look for at each stage of your baby's early growth. Remember, babies grow and learn at their own speed. But, if your baby is far behind his or her age, he or she may need special help. It is important to get help early because babies learn the most in their first three years of life.
At 3 months does your baby:
turn head toward bright colors and lights
follow moving object with eyes
respond to loud sounds
wiggle and kick with legs and arms
smile
make sounds
lift head while on stomach
At 6 months does your baby:
reach for toys and pick them up
move toys from one hand to another
roll over (both ways)
play with feet
babble
help hold bottle while feeding
At 9 months does your baby:
sit up with back straight
say "mama" and "dada"
pick up things with fingers
crawl and try to stand up
At 12 months does your baby:
pull self to standing position
crawl on hands and knees
drink from cup
wave bye-bye
lay peek-a-boo and patty cake
say 1 or 2 words
At 18 months does your baby:
pull off shoes and mittens
feed self some
walk without help
like to look around
use 8-10 words that are understood
turn pages in a book
At 24 months does your baby:
use sentences
say names of toys
run
know where eyes and nose are
play alone
stack blocks
take clothes off
At 36 months does your baby:
walk up steps
know name
wash hands
play with other children
use toilet
hop on one foot
use 3-5 word sentences
open door
name colors
Scan the QR code to be contacted about our program!

Related Links
Born Learning
https://bornlearning.org/
Parent To Parent of Georgia-Available in all 16 counties
Contact Us
Babies Can't Wait
5601 Veterans Parkway
Lower Level
Columbus, GA 31904
Phone: 706-327-0189
Toll Free: 888-568-7777
Fax: 706-327-1355