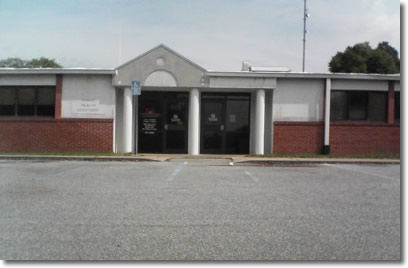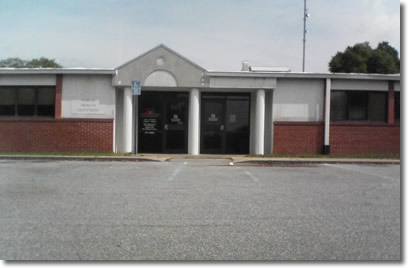 Recognizing the ever changing complexity of the health care community, Chattahoochee County Health Department and West Central Health District exist as resources to ensure an environment where all people can obtain health care services and attain optimum health and well-being by valuing themselves, by valuing others, and by caring.
Chattahoochee County Health Clinic and Office
Mailing Address and Clinic Location
213 McNaughton Street
Cusseta, Georgia 31805
Phone: 706-989-3663
Fax: 706-989-1243
Nurse Manager:
Teresa Thomas, RN
Patient/Clinic Hours
8:00 a.m. to 4:30 p.m. Daily
Closed 12:00 p.m. to 12:30 p.m. for Lunch
Scheduled Appointments Preferred
Walk-ins Accepted.
The hearing for the proposed rules below has been postponed and will be posted as soon as the date is available.
Proposed Rules:
Chattahoochee 1.5-Acre Lot Size Rule
Chattahoochee Well Rule
Chattahoochee Body Art Rule
Services Available:
Breast and Cervical Cancer Program
Provides breast and cervical cancer screenings and follow-up to low income and uninsured Georgia women 40 to 64 years of age. Some younger women with symptoms of breast cancer may also qualify. Read more.
Children 1st 
Connects families and their children with medical preventive care or developmental services available through health care providers and other community resources. Read more.
Emergency Preparedness
Works with local, state and federal authorities to stay ahead of chemical, biological and radiological threats to public health by planning, training and raising awareness.
Environmental Health
Provides primary prevention through a combination of surveillance, education, enforcement, and assessment programs designed to identify, prevent and abate the environmental conditions that adversely impact human health. Click here for Environmental Health information and documents specific to Chattahoochee County.
Immunizations
Provides vaccinations for children and adults to include: Td/Tdap, Dtap, HPV, Hep A and Hep B, MMR, Varicella, Hib, Meningitis, Pneumonia, Flu, Polio, Rotavirus, Prevnar and Shingles (please call ahead for Shingles Vaccine to check eligibility requirements and availability). Read more.
Laboratory Services/Wellness Panel
General laboratory services as ordered by a physician.  Fees vary by test.  The Wellness Panel is a walk-in lab service that does not require a physician's order.  It includes CBC – Complete Blood Count, CMP – Comprehensive Panel, Thyroid Panel and Lipid Panel.   Fasting is recommended for 8 to 12 hours before the tests.  Please call for more information.
Sexually Transmitted Diseases Clinic
Diagnoses and treats patients with sexually transmitted diseases and any other communicable diseases. The Clinic also provides HIV counseling, testing, and confidential partner notification.
Teen Health 
Offers abstinence counseling, pregnancy testing, physical exam with birth control, and STD evaluation.  Also, healthy lifestyle counseling, HIV counseling and testing, and referrals for various health problems. Read more.
Tuberculosis Control Clinic
Offers detection, treatment, education and follow-up on the Tuberculosis germ. Read more.
SafeKids Coalition
Seeks to prevent traumatic accidental injuries and deaths in children under the age of 14 through community partnerships, distribution of safety equipment and education on its proper use; public awareness and advocacy. Read more.
Services to Students & Schools
Hearing, vision and dental screenings for school aged children.  Scoliosis screening provided for elementary & middle school students, daycare/school immunization certificates.  Auditing for schools of their immunization records of kindergarten/first graders.  Read more.
WIC – Women, Infants and Children 
Provides supplemental food vouchers to eligible clients, and also works to prevent nutrition related health problems while improving nutritional health. Read more.
To make a WIC appointment please call: 1-800-789-5502
Women's Health
Provides physical exams including pap smears, lab testing and assessment for contraceptives.
2019 Chattahoochee County Community Health Assessment
We'd like your feedback on the Community Health Assessment.   Once you look it over please complete our community survey.