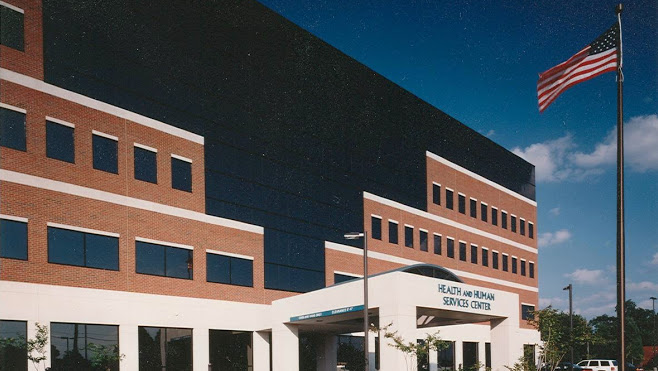 Recognizing the ever changing complexity of the health care community, Columbus Health Department and West Central Health District exist as resources to ensure an environment where all people can obtain health care services and attain optimum health and well-being by valuing themselves, by valuing others, and by caring.
Columbus Health Department Clinics and Offices
Nurse Manager:  Kimberly Fuller, RN
2100 Comer Ave.
Columbus, GA 31904
Phone: 706-321-6300
Fax: 706-321-6126
Office and Clinic Hours:
Monday though Friday
8:00 a.m. to 4:00 p.m
By appointment only
Changes at Columbus Health Department:
The Columbus Health Department will be screening ALL visitors for fever before anyone may visit any program or service located on the second floor. 
General Clinic– Beginning April 2nd, hours will be from 8:00 am to 4:00 pm.  Patients will be seen by appointment only for essential services.  All patients will be screened before services are provided. Call 706-321-6300 for an appointment.
WIC- Drive-thru Voucher Pick-Up in parking lot by loading dock behind building. Hours are 8:30 am to 4:30 pm. Please bring your WIC Folder or a picture ID.  New applicants may apply at Drive-thru area or over the phone. NO walk-in services until further notice.  For more information call 706-321-6280.
HIV Testing-  HIV Testing is still available.  No appointment is needed.  Free and confidential.
Environmental Health – Offices are closed for walk up services until further notice.  Forms are available online.
Vital Records Annex – No walk-in services for birth or death certificates. Funeral home services available; patrons will be notified when certificates are ready.
Proposed Rules
Muscogee 1.5-Acre Lot Size Rule
Muscogee Body Art Rule
Muscogee Well Rule

CoVID- 19 Specimen Collection Information  
Children and Youth with Special Needs – 706-321-6300
Hours 8:00 a.m. to 5:00 p.m.
Dental Health – 706-321-6190
Open 8:00 a.m. to 5:00 p.m.
Closed from 12:00 p.m. to 1:00 p.m.
Call for appointment.
District Clinical Services – 706-321-6411
Open 8:00 a.m. to 5:00 p.m.
Call for appointment.
HIV testing daily- no appointment necessary.
Vital Records – 706-321-6130
Open 8:00 a.m. to 4:30 p.m.
Women, Infants and Children – W.I.C. – 706-321-6280
Monday-Friday- 8:00 a.m. to 6:00 p.m.
Voucher Pick-up: First 5 days of each month- 8:00 a.m. to 6:00 p.m.
Saturday Schedule for new and existing applicants-Once a month from 8:00 a.m. to 1:00 p.m.
Appointment Hotline: 800-789-5502
WIC at Fort Benning – 706-682-8455
Located in Soldiers' Plaza, Building 2613 – 2613 Linskey Street – Fort Benning, GA 31905
Monday-Friday 8:00 a.m. to 4:30 p.m.
2019 Muscogee County Community Health Assessment
We'd like your feedback on the Community Health Assessment.   Once you look it over please complete our community survey.