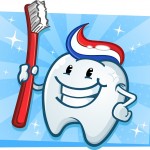 The Columbus Health Department Dental Clinic is a general dental office focusing on the treatment and care of children and adults.
Services provided include:
Comprehensive Exams
Cleanings
X-rays
Fillings
Extractions
Crowns
Screenings
Fluoride Applications
Sealants
Oral Health Education
School Certification Exam
Eligibility
Georgia Residents
Medicaid and PeachCare Accepted
Affordable fees for patients without insurance
Hours of Operation
8:00am – 5:00pm
Monday- Friday
Closed 12:00 to 1:00 for lunch.
To make an appointment or find out more about our program, please call 706-321-6190.
Children's Dental Health Tips:
Schedule regular dental visits starting by the child's first birthday.
Only place water in a bottle used at nap time.
Ask your dentist about the right fluoride amounts for your growing child.
Provide a balanced diet for your child.
Begin brushing as soon as the child's first tooth appears.
Brush and floss your child's teeth daily until the child can be taught to do so alone.
Ask your dentist about sealants.