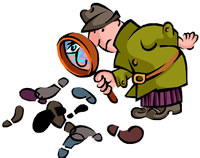 The Epidemiology Program of the West Central Health District optimizes the health of residents of the community through various means:
Acute Disease Epidemiology – prevents and mitigates certain communicable and/or notifiable infectious diseases.
Chronic Disease, Injury, and Environmental Epidemiology – systematically reviews data and collaborates with community partners to enhance awareness on chronic diseases, injuries, and environmental exposures.
Health Indicators and Planning – provides valid and reliable evidence about the health status of the population of the West Central Health District. The evidence of health status and other health related phenomena provided by Epidemiology Program enhances policy decisions and actions buy accutane online with no prescription that effect the Health District.
Content on information specific to the population of the West Central Health District -7 is located on the state web site at http://oasis.state.ga.us/
Congregate settings, such as day cares, schools, and nursing homes, are requested to immediately report any cluster illness. A cluster illness is defined as a sickness such as vomiting, diarrhea, rash, sore throats, etc. that affects two or more individuals within 24-72 hours of each other.
To report any cluster illness, please call (706) 321-6238 or fax to (706) 321-6155.
Links: Georgia Department of Public Health Epidemiology Branch
Learn More