Children 0-18 years:
Children are given shots (vaccines) at a young age because this is when they are at highest risk of getting sick or dying if they get certain diseases. There are 14 different vaccines that your child should receive before age two, but keep in mind some are combination shots which cuts down on the number of shots your child will receive.
One of the most important things to remember is that children should be given their vaccines on time per the vaccine schedule  to give them protection during the vulnerable early months and years of their lives. Staying on schedule is very important and less traumatic for the child, because the infant/child is too young to remember having the shots from birth to 18 months of age. If a child receives their vaccines on time then he/she will receive vaccines again between the ages of 4-6 years of age upon entering school.  Then the child will not need any further vaccines until their pre-adolescence years (11-12).
It's important to remember that immunization schedules can change, so be sure to talk with your healthcare provider regarding your child's immunizations.
Immunization Schedules for Infants and Children
Immunization Schedules for Preteens and Teens
Georgia Immunization Requirements for Schools and Day Care
Adults 19 and older:
Immunizations are not just for children. Adults may also be at risk for vaccine-preventable disease due to their job, lifestyle, travel, or health conditions. Adults also need immunizations to help them prevent getting and spreading serious diseases that could result in poor health, missed work, medical bills, and not being able to care for their family. It is very important for all adults to keep up with their shot record and consider taking any recommended vaccines per the ACIP guidelines.
Back to School:
Childhood Vaccines protect against many serious and potentially life threatening diseases. Most schools require children to be current on vaccinations before enrolling to protect the health of all students. Remember that children between the ages of 4-6 years of age will need shots again which means they can receive them as early as age four.  So if you would like to beat the school rush then consider vaccinating your child at age four. Also, an important point to remember with school shots is these are booster doses; your child has already had all these shots before as an infant/toddler, unless your child is behind on shots.
Travel:
Getting ready to travel? Before you travel internationally, ensure that you are up to date on all your routine vaccines, as well as travel vaccines. More and more Americans ar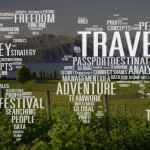 e travelling internationally each year. Today more than a third of Americans have a passport. It is important to remember that some types of international travel, especially to developing countries and rural areas, have higher health risks. These risks depend on a number of things including:
Where you are traveling
Your activities while traveling
Your current health status
Your vaccination history
Call your local health department to help meet your travel vaccination needs. For the latest updates on travel vaccines visit the Centers for Disease Control and Prevention.
FLU:
The flu is an illness that infects the nose, throat, and lungs caused by influenza viruses. Flu spreads when infected people cough or sneeze. Flu can cause mild to severe illness, and in some cases it can cause death. CDC recommends a yearly flu vaccine for everyone 6 months and older. It takes about two weeks after vaccination for protection to set in. Flu Vaccine is available at your local health department.
Flu Vaccine Information Sheet 8-6-21
Immunization Registration/Consent Form 12-20-21