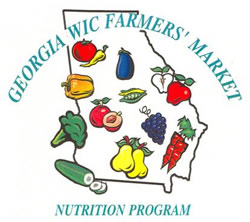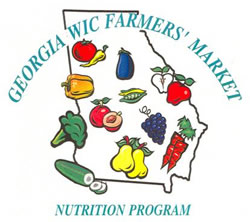 The Farmers' Market Nutrition Program provides fresh, unprepared, locally grown fruits and vegetables to WIC participants. Women, infants (over 6 months old) and children that have been certified to receive WIC program benefits or who are on a waiting list for WIC certification are eligible to participate in the Farmers' Market Nutrition Program. Eligible WIC participants are issued special vouchers to be used at participating Farmers' Markets in addition to their regular WIC vouchers.
The 2010 Georgia WIC Farmer's Market began in Webster County on June 28 and ended on July 31 in Columbus. It was the first year that every WIC office in the district participated in the program. It included sixteen counties as well as the Ft. Benning WIC office. The program provided $30.00 coupons for fruits and vegetables to all active WIC participants with a limit of one set per family. A total of 2,555 sets of coupons were issued, which amounted to $76,650!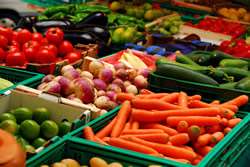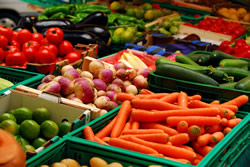 The Farmer's Market Nutrition Program not only enables clients to receive nutritious fruits and vegetables, but it also provides support for the local farming community. In the 2010 program, a total of nine local farmers participated. The farmers set up at the local WIC offices and clients were able to interact with them to choose from a wide variety of fresh produce. WIC clients and families were encouraged to choose from the rainbow (i.e. pick a variety of different colors) to ensure a broad range of nutrients and even try new produce choices.