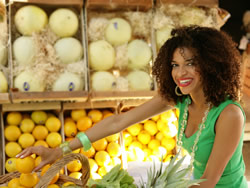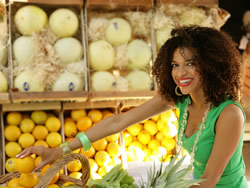 WIC participants receive vouchers to purchase certain foods each month that are designed to supplement their diets with specific nutrients. WIC food packages and nutrition education are the main ways WIC improves the dietary quality and habits of participants.
The most up-to-date WIC Approved Food List was effective January 2016.  The WIC Approved Food List follows the guidelines set forth by the United States Department of Agriculture.  All WIC Food Packages align with the 2005 Dietary Guidelines for Americans,  and infant feeding practice guidelines of the American Academy of Pediatrics.  Food packages can include a variety of foods including:
Fresh fruit and vegetables
100% fruit juice
Whole grain bread and cereal
Whole grain rice and tortillas
Whole and low-fat milk
Soy milk and tofu
Lactose-free milk
Cheese and eggs
Baby food fruit, vegetables, and infant cereal
Baby food meat for breastfed infants
Significantly more food for breastfeeding mothers
Breast milk substitute (infant formula)
Please review the WIC Approved Food List handout to see the types and amounts of food WIC participants may receive on their WIC vouchers.
WIC Approved Food List in Spanish
WIC Approved Food List in English
For information on voucher pick-up hours, visit the Locations page or call 1-800-789-5502.